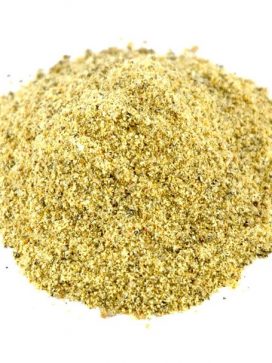 LEMON PEPPER
This classic combination of lemon and black pepper is especially delicious on fish, shrimp and other seafood. Can also be used on chicken.
1 in stock
Description
Lemon pepper or lemon pepper seasoning is a seasoning made from the granulated lemon zest and cracked black peppercorns. The lemon zest is mashed with the pepper to allow the citrus oil to infuse into the pepper. This mix is then baked and dried and can be used on meats (particularly poultry) and pasta, although it was originally used primarily for seafood.
Ingredients:  Lemon Peel, Black Pepper, Citric Acid
Additional Information
Reviews (0)
Sorry, we are currently CLOSED for Christmas and New Year holidays until 4th January 2022.
Gout medication zyloprim
Hamilton ciprofloxacin 500mg shipping
Where to buy farxiga in Helena online
Nebraska diflucan 200mg shipping
Where to buy xyzal online in Annapolis
What is prograf medication
Oklahoma City shipping pravachol
Pay for metformin by visa
Xtandi indication
Where to buy provigil online in Des Moines