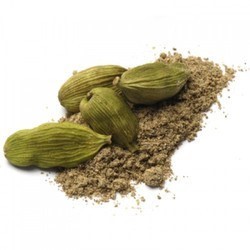 GREEN CARDAMOM POWDER
Cardamom is used as flavourings and cooking spices in both food and drink.   It has a strong, unique taste, with an intensely aromatic and sweetish flavour.  Powdered cardamom can be used in cakes, puddings, halwa etc.
2 in stock
Description
Additional Information
Reviews (0)
Sorry, we are currently CLOSED for Christmas and New Year holidays until 4th January 2022.