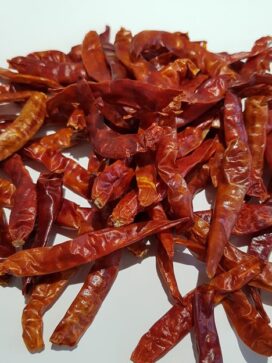 DRIED RED CHILLI
Dried red chilli is considered one of the most common spice/ingredients in Southeast Asia and Indian cooking. In Southeast Asia, the dried chillies commonly blend into a paste to make curry paste or use as a cooking ingredient. It is known for its aroma, colour, and flavour. Also gives an appealing red colour to the food. These are MEDIUM heat chillies.
Weight: 100g
4 in stock
Description
Dried chillies are versatile cooking companions and great ingredients in your kitchen.  Great for making a dried chilli paste (Chilli Boh) use in Southeast Asian or Indian cooking. 
Additional Information
Sorry, we are currently CLOSED for Christmas and New Year holidays until 4th January 2022.
Online doctor namenda
Buy lanoxin 0.25mg online from District of Columbia
Buy lasix 40mg online from Concord
Gout medication zyloprim
Salt Lake City glucotrol shipping