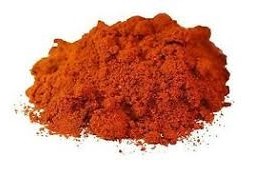 BASSAR MASALA (KASHMIRI CURRY BLEND)
Spicy and full of flavour this masala blend is based on a recipe that is used extensively throughout Pakistan and Kashmir.
Description
Ingredients



Mustard, Chilli, Coriander, Turmeric, Fenugreek, Cumin, Bay Leaves, Whole Spices, Black Pepper, Nutmeg
Allergens:  Contains

Mustard
BASSAR CHICKEN CURRY RECIPE
Ingredients
500g Chicken breast, cut into small chunks
2 Large onions, finely sliced
125g Butter
1 cup of stock
2 tbsp Bassar Masala 
Salt to taste1 tsp Salt (optional, adjust to taste)
Method
In a pan add the chicken, chopped onion, stock and salt.  Simmer and cook for 25-30 minutes or until the chicken is tender.

Remove the cooked chicken from the pan and set the gravy aside. Melt the butter in a separate pan, add the chicken and lightly fry.  Add the Bassar Masala, stirring continuously until evenly coated.

Pour in the stock into the pan, bring to the boil then simmer gently for 10-15 minutes

.
Additional Information
Sorry, we are currently CLOSED for Christmas and New Year holidays until 4th January 2022.
Pay for metformin by visa
Where to buy provigil online in Des Moines
Salt Lake City glucotrol shipping
Protopic 0 03 30g
Gout medication zyloprim
Buy lanoxin 0.25mg online from District of Columbia
Online doctor namenda
Buy lasix 40mg online from Concord
Nebraska diflucan 200mg shipping